DYNICE® TOWING LINES
The towing line is easily transferred to the towed vessel and fixed to strongpoint by hand. To compensate for low elasticity a pendant of nylon rope of double diameter compared to DynIce is used as damper to lower or eliminate peak loads.
Extensions are easily combined to the main towing line and pendants can be of larger diameters and higher strength to compensate for possible abrasion.
55 Telford Cct, Yatala
QLD 4207, Australia
(Exit 38 of Pacific Motorway)
Ph: 1300 595 575
LIGHT, FLOATING AND EASILY MANEUVERABLE HIGH PERFORMANCE DYNICE® TOWING LINE SYSTEM FOR LONG DISTANCE OR OPEN SEA TOWING'S.
Towing lines with diameters up to 200 mm in 12 strand braid are available on request in DynIce® , Nylex and Polex with or without coverbraid and spliced in desired lengths.
DynIce® is made from Dyneema®, Nylex from nylon (polyamide) and Polex from polyester.
SINGLE EYE TOWING LINE
The single leg pendants are made with one leg and spliced in both ends with or without protective coverbraid. Eye protection in both eyes.

DOUBLE EYE TOWING LINE
If the towing line is long and stored on the deck it needs to be flexible and then the rope without coverbraid is perhaps more suitable choice. Coverbraided line will be more stiff but well protected against abrasion and chafing and the lifetime will be far longer.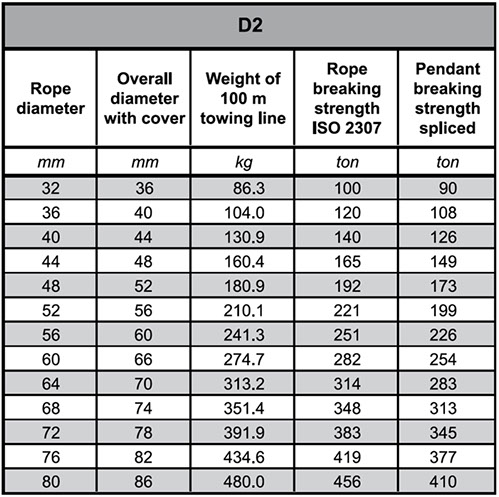 RELENTLESS
PRODUCT DEVELOPMENT
We have made relentless product development the essence of our being. We do that so our customers know that if they are with Hampidjan, using advanced ropes and ultra high performance ropes
– they are using products that are at the cutting edge of known technology.