DYNICE® TUG PENDANTS
The pendants are available in DynIce with low elasticity and high strength or, Nylex with high elasticity and excellent shock absorbing properties.
DynIce has density of 0,96 and floats on water while Nylex has density of 1,14 and sinks slowly. For same strength the Nylex is about 5 times heavier and the diameter is double compared with DynIce.
DYNICE® TUG PENDANTS
Nylex is made from high tenacity polyamide also known as nylon. It is recommended to have eye protection in all eyes to avoid abrasion and extend the lifetime of the pendants.
DynIce ropes are also offered coverbraided with Dyneema® cover as it outperforms all other synthetic materials when it comes to chafing. While the cover is intact the rope inside is in perfect condition.
Nylex ropes can have Dyneema eye protection if requested but normally they are coverbraided with high performance polyester.
SINGLE LEG PENDANT
The single leg pendants are made with one leg and spliced in both ends with or without protective coverbraid. Eye protection in both eyes.

GROMMET PENDANT
The grommet pendant is made with two legs and one splice. The advantage of the two parallel legs is that chafing area is double when going through fairlead.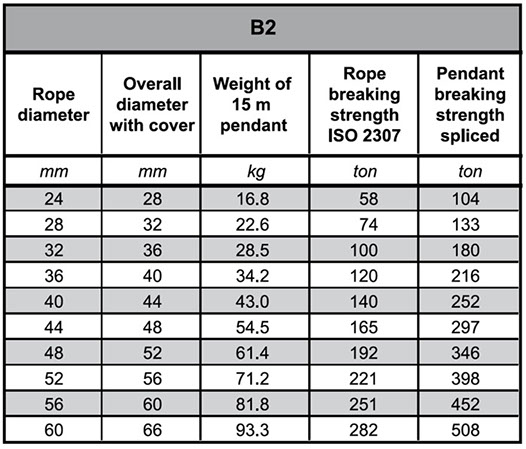 RELENTLESS
PRODUCT DEVELOPMENT
We have made relentless product development the essence of our being. We do that so our customers know that if they are with Hampidjan, using advanced ropes and ultra high performance ropes
– they are using products that are at the cutting edge of known technology.