FAIRING ON TOWING ROPES
Fairing on towing ropes is important to reduce or eliminate turbulence behind the rope which is vibrations in the ropes.
Fairing of the rope which is underwater is made by pulling out part of the cover strands. They can be taken out to different lengths and on one side or both sides of the rope. The fairing strands are specially impregnated in order to extend the lifetime of them.
55 Telford Cct, Yatala
QLD 4207, Australia
(Exit 38 of Pacific Motorway)
Ph: 1300 595 575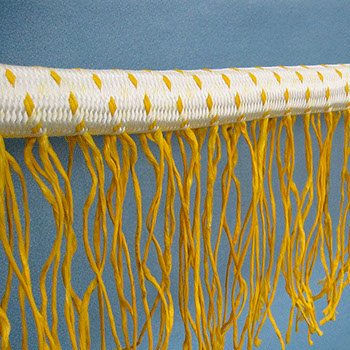 FAIRING ON TOWING ROPES
The hairy fairing is made from Dyneema® as it outperforms all other synthetic materials in bending fatigue. The fairing configuration is made according to customers request with regard to distance in-between them, length and thickness. Hairy fairing is available for all types of coverbraided ropes.

RELENTLESS
PRODUCT DEVELOPMENT
We have made relentless product development the essence of our being. We do that so our customers know that if they are with Hampidjan, using advanced ropes and ultra high performance ropes
– they are using products that are at the cutting edge of known technology.