SEISMIC TOWING ROPES
The DynIce towing ropes for seismic are cold stretched prior to coverbraiding in order to remove constructional elongation and compact the ropes.
This is especially important for coverbraided ropes as if the rope is not fully compacted the cover can slide on the rope. The ropes are impregnated with Duracoat but the cover is without heavy impregnation to preserve the slippery surface of Dyneema.
Testing of the ropes is made in state of the art in-house testing bench and tests are witnessed and approved by DNV if requested.
SEISMIC TOWING ROPES
Main rope is DynIce 75 with Duracoat.
Coverbraided DynIce 75 with Fairings.
The breaking strength of unspliced ropes are according to EN 919 and ISO 2307 standards.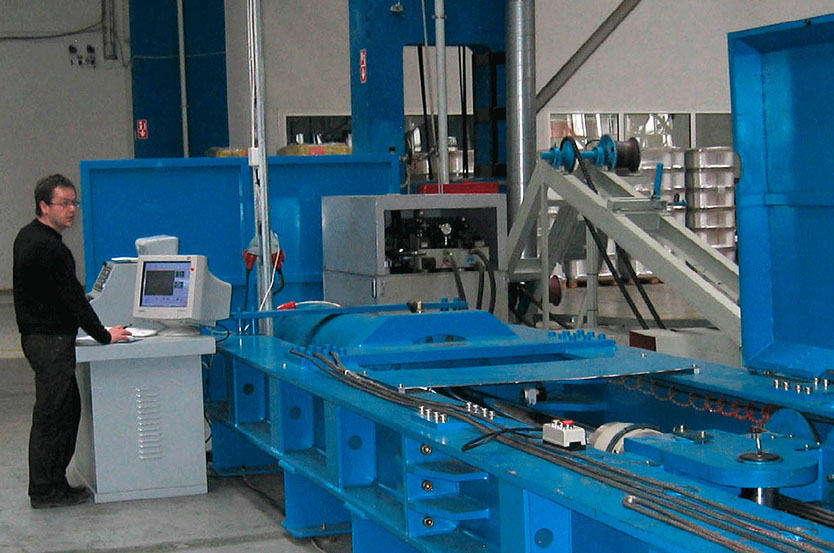 The in-house testing bench is capable of break tests up to 300 tons and is extra wide to accommodate various types of inside testing setups. It's with state of the art computer controls enabling various standard tests and simulations of load frequencies.
Break test of ropes can be made instantly after production so there will not be any delay due to transport and waiting time in external laboratory.
RELENTLESS
PRODUCT DEVELOPMENT
We have made relentless product development the essence of our being. We do that so our customers know that if they are with Hampidjan, using advanced ropes and ultra high performance ropes
– they are using products that are at the cutting edge of known technology.